The Pantsuit in the Back of the Closet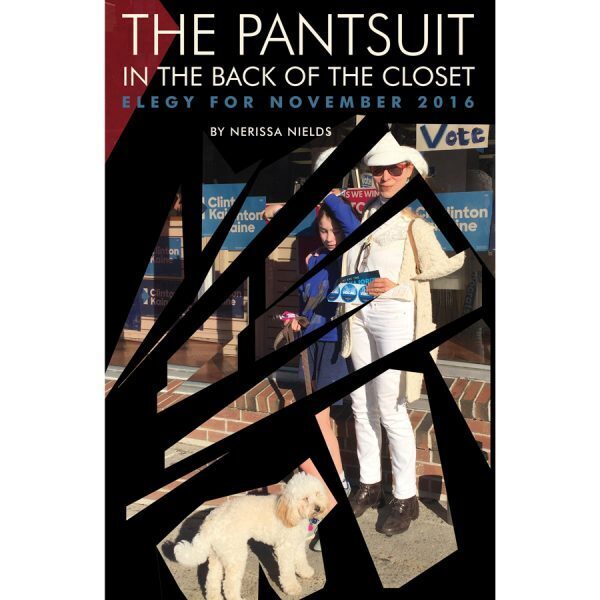 Nerissa Nields wrote the poems for The Pantsuit in the Back of the Closet as part of a fundraiser for Center for New Americans called 30 Poems in November. The collection is a series of meditations on anxiety, mortality, femininity, and the seismic shock that was the election of 2016. By turns humorous and serious, vacillating between accepting and refusing the outcome, the poems keep demanding presence. Will we remember how we felt, how we coped, how we connected with each other during the uniquely strange upheavals of November 2016? This collection is a kind of time capsule to insure that we do.
A portion of the proceeds from the sale of this book will go to the Women's Fund of Western Massachussets, and their Leadership Institute for Political and Public Impact
The LIPPI is a non-partisan initiative designed to address the need to provide women in our region with the training and support to become powerful and effective civic leaders.
Cover art by Meghan Dewar and Nerissa Nields.